It was a beautiful, warm, sunny day. My husband and I decided to take our safe, trustworthy horses out for a ride. As we were leaving the trailer he said, "Do you want your helmet?" (Actually he said "Put on your helmet.") To which I replied, "No. Annie's such a steady, good girl. It will be okay."
Did I mention I'm writing this from my hospital bed? If I was on my Arabian out for an endurance training, I wouldn't think of going without my helmet. But I was riding my Fjord, my sweet, gentle Norwegian Fjord. Right?!?
My favorite quote is "I get my good judgment from my bad judgment". Even sweet, good horses can have "a moment". Or get spooked, or any number of situations. One of my friends was on a Long Distance ride at a state park, when his horse's right front foot went through a plank on the bridge. His horse handled it extraordinarily well, but he still came off.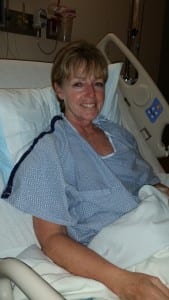 Fortunately, I'm going to be fine. Unfortunately, the good judgment I gained that day is I am never, ever going to get on a horse again without my helmet. Even if I did just do my hair and it looks really cute.
I got lucky this time. There are a few others on my floor that didn't get so lucky. One's been in a coma for a month. Like I said, I am never, ever getting on a horse again without my helmet
Jolene Green
[divider line_type="Full Width Line" custom_height="100″]
Subscribe to the Redmond Equine Newsletter
Join other horse lovers and be part of the Redmond Equine community. We'll share cool tips, fun pictures, giveaways, and more!
[mc4wp_form]
[divider line_type="No Line" custom_height="40″]