8 Fun facts about Redmond:
• Our Salt mine is in Central Utah, in the little town of Redmond. Let us know if you are ever close by and maybe you can come down and mine your own rock. It gets pretty dark down there.

• We have enough salt to in the mine to last another 800 years.
• Redmond has been selling salt and conditioner to cattle, horses and the farming industry since 1958.
• Real Salt is the best selling sea salt in American health food stores.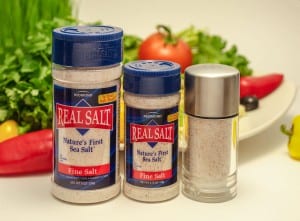 • Redmond's CEO doesn't worry whether we are in the office or not because he knows where our heart is. (Mike's is often in the paddock!)
• We also own an apparel and embroidery business, Coyote Threads. Let us supply your shirts 🙂
• We tend to spend our promotional dollars supporting our dealers and equine events rather than traditional ads.
• Redmond support humanitarian events that benefit our associates as well as the areas we visit. This year, several of us went to Peru where we helped paint a school and build new sidewalk.