Posts about Slider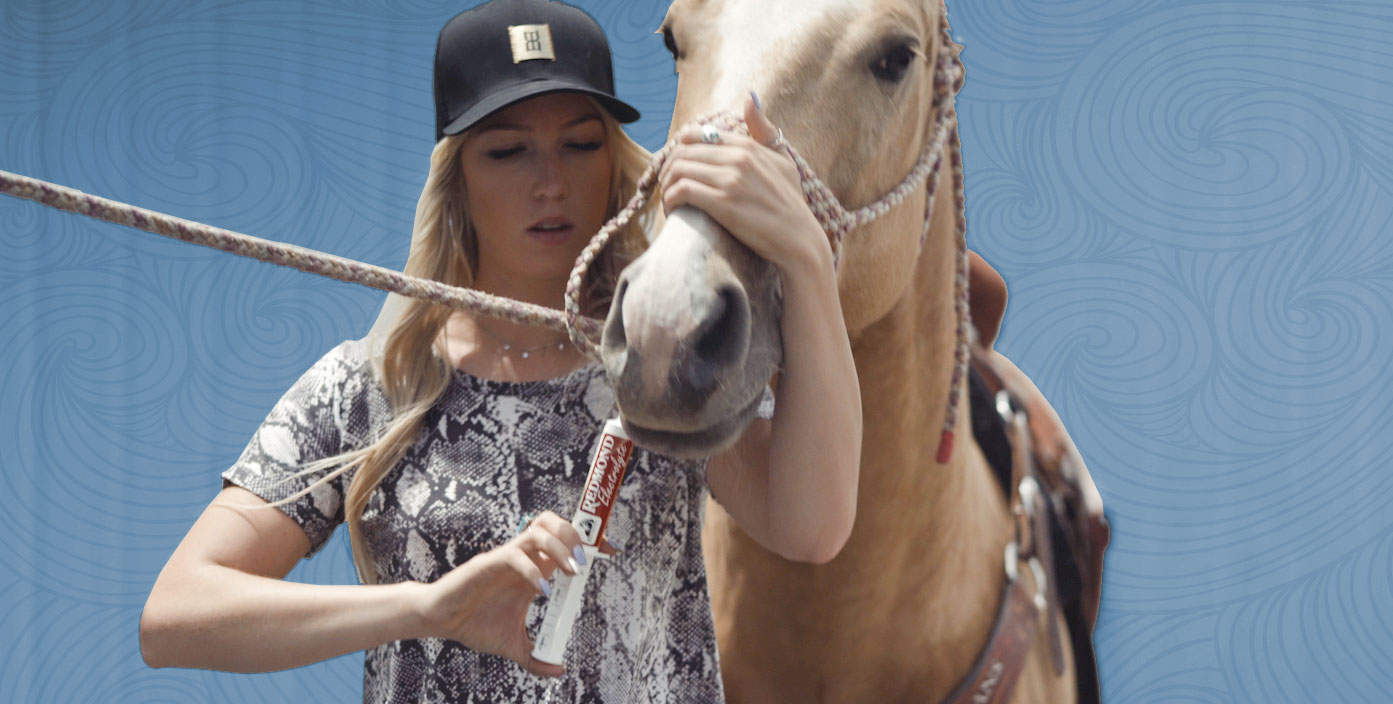 Should I Give My Horse Salt or Electrolytes?
June 17, 2022
---
The Real Secret to Connecting With Your "Heart Horse"
Have you found your heart horse? Learn the science of why horses are good therapy, what helps you bond, and how to strengthen the human-horse relationship.
May 24, 2022
Do you Know How Much Garlic To Feed Horses?
Garlic has many benefits for horses. But do you know how much garlic to feed horses? Get the right amount with Redmond Rock Crushed with Garlic.
May 24, 2022
6 Tips to Keep Pesky Flies Away From Horses
Looking for ways to keep flies away from your horse? Get tips here on fly control, from natural fly repellents to the best fly supplement for horses.
June 16, 2022
A Redmond Story: The Remedy for My Horse's Gas Colic and Equine Ulcers
Gas colic in horses and other equine ulcer symptoms are a common problem. Redmond Daily Gold Stress Relief horse ulcer supplement heals ulcers naturally.
April 13, 2022
Garlic for Horses: Which Form is Best to Feed?
Garlic has many health benefits for horses and is a natural way to keep flies away. Learn about garlic and the best way of feeding it to horses.
April 26, 2022
Rock Salt vs. Mineral Block: Which is Best for My Horse?
Horses need access to a mineral salt block or rock salt lick. Which is best? Read about the different types of salt and mineral supplements for horses.
March 21, 2022
History & Formation of Redmond Rock Horse Salt Licks
Redmond Equine offers natural horse supplements and mineral licks. Learn more about our history and where your Redmond Rock horse minerals come from.
April 19, 2022
How Much Salt to Feed Horses to Prevent Overconsumption and Deficiency
Both too much and too little salt can harm horse health. Learn more about symptoms and treatments of salt toxicosis and finding the right mineral balance.
April 19, 2022
4 Common Horse Care Myths Regarding Salt for Horses
Wondering why horses lick salt and if your horse needs a salt block? Read these 4 myths about equine health and how to provide your horse the salts and minerals it needs.
March 12, 2022
---