by Marika Skinner, Skinner Performance Horses
In 2015 I sent my main barrel mount away to Arizona for some finishing. While he was away, the stress of a new environment, hard training and not to mention the summer heat in Arizona was too much and he developed a raging case of ulcers. With the ulcers came back pain, behavior issues, weight loss, and a horrible coat. His eyes and coat lost their shine and you could tell he felt as miserable as he looked. After vet visits and diagnosing the ulcers we began treatment but the question came of how to prevent this from happening again? We began our search for a daily preventative. There are a lot of options out there and everyone will point you in a different direction. Most of the products suggested were not something we could have afforded long term. We tried a few with no real results and we came across Daily Gold at our local feed store and we figured we had nothing to lose. After even two weeks we noticed huge differences not only in his physical appearance, but his attitude as well! We had such great results with the one horse we implemented Redmond into our feeding program for every horse we have. We feed it to our babies all the way to our retired geriatrics. We will continue to use Redmond Equine for every horse that comes through our doors!
Want to learn more about ulcers and stress?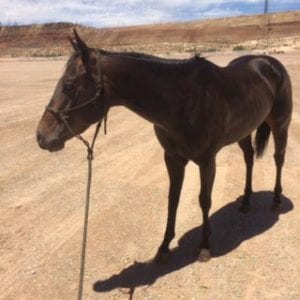 Before using Daily Gold.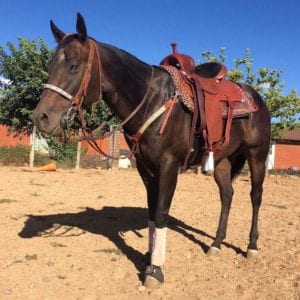 After being on Daily Gold.