Baby, it's cold outside…but it won't be for long. Before you know it, winter will be a fading memory and the season will be in full swing. So how do you make sure your horses are healthy and ready to take on the challenges of a busy spring and summer?
We asked championship riders and professional trainers what horse care chores owners should do to get ready for spring and compiled their answers for you. If you want to ride like a pro, try preparing like one. Here are 12 tips to improve horse health, maintain tack and equipment, and organize your calendar as you and your horse head into spring training and competition.
1. Schedule spring vet appointments. Book appointments now to make sure your horse is set to be seen for routine vet exams, vaccines, and dental care. A pre-season spring exam can give you a broad view of your horse's health and is a good time to discuss medical history and future plans for training and activities.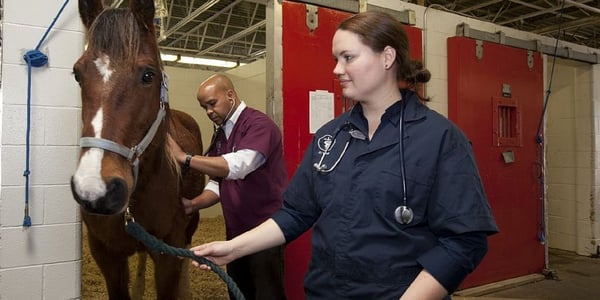 2. Keep on top of farrier work. Winter brings its own hoof-care concerns. Whether you keep your horses shoed or have them go barefoot in the winter, maintaining healthy hooves will make the spring transition much smoother when hoof growth picks up. Also be aware of hoof conditions like thrush, frog sloughing, and abscesses that can happen with wet spring weather.
3. Stock up on fly protection for horses. Don't wait for pests to be a problem. Gather fly gear and check its fit and condition now so it's ready to use when your horse needs it. Also stock up on preferred fly repellants early in spring. If you're looking for a natural option, try Redmond Rock Crushed with Garlic. It repels flies with the natural power of garlic and delivers 60+ minerals horses need for optimum health. Check out this post to learn more about the health-promoting and pest-repelling power of garlic.
4. Create your calendar. If you're riding competitively, make a list of all the events you want to attend during the year and put them on your calendar. This will help you plan training and logistics while keeping your goals literally in sight.
5. Clean your tack. We're not talking about a quick once-over, but a good, deep cleaning. Get it gleaming in a way you don't have time for during the busy season. Also, don't overlook things like horse brushes. To clean those, dunk them in a bucket of soapy water and let them dry so they'll be ready to care for the spring coat.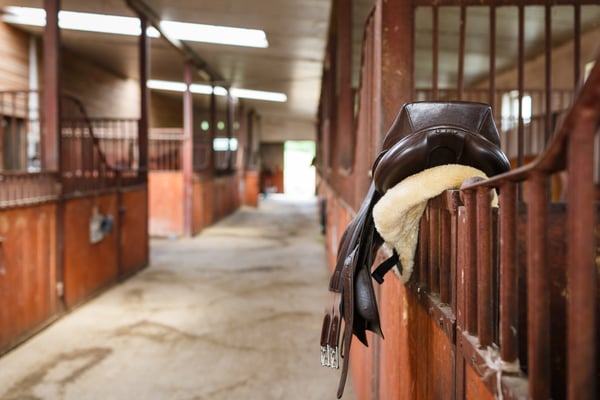 6. Wash the warm-weather blankets. You know how hard it is to get the blankets washed when they're in daily use, so grab a good book and take a trip to the laundromat for a mass cleaning.
7. Keep riding your horse. An elite athlete doesn't stop training during the off-season, and neither should your horse. Riding all winter prevents injury and keeps them physically fit for competition. Even if your horse is on vacation for the winter, they need exercise. Turn-outs may not be enough; get them out and active.
8. Ensure your horse gets needed minerals and electrolytes. Stress and dehydration are big winter concerns. Offering mineral salts like Redmond Rock Crushed or Rock on a Rope to keep them drinking, as well as stress-relievers like Daily Gold, remedies these issues and promotes good health so they're ready for spring training.
9. Work on your horse's body condition score. Now is the time to make tweaks that will improve their score before competition season. Do they need fattening up? Slimming? Work with a vet or equine trainer to formulate a plan to take you through the rest of the year.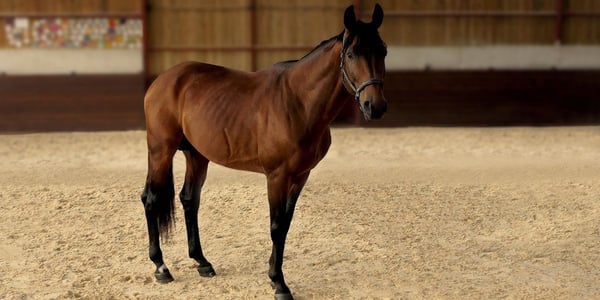 10. Set up a chiropractic visit. Having a chiropractor evaluate your horse before you bring them back to work will make sure their body is aligned correctly. Correct alignment prevents soreness and allows your horse to carry himself properly and use his body well.
11. Get clipping. If you body-clip your horses, make sure to get them fully clipped before the end of January. If you wait until February, the summer coat will already be growing
12. Do trailer maintenance. Clean and perform necessary maintenance on your ride so you're ready to roll when it's time. This article on spring trailer maintenance offers helpful suggestions.
Got a tip of your own? Add it to the list! Horse needs vary and you know best what your horse requires to head into the spring and summer season healthy. At Redmond, we're here to help. We have horse care products to improve electrolytes and hydration, mineral balance, stress and focus, and leg health. Click below to learn more about Redmond or shop our products.
Learn More
Worried about dehydration heading into the warm months? Check out this article on horse hydration by clinician Julie Goodnight.
Should you choose salt or an electrolyte to help your horse drink more and stay hydrated? Read Salt vs. Electrolytes for Horses to find out.