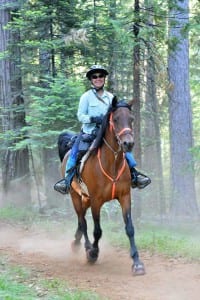 Horses are such amazing creatures especially when you consider their ability to recover from something as serious as colic surgery. On April 9th 2014, my horse Pro Bono "Bo" underwent colic surgery due to a 180 degree twist of his large intestine. It was a scary time for us especially the first week after the surgery, waiting to see if Bo was going to make it or not.
Fortunately, Bo has a huge zest for life and was extremely fit and healthy going into the surgery. He bounced back incredibly fast. It was a great day when I was able to check him out of the vet hospital and bring him back home again. Things just weren't the same at home without him. Bo is quite a character and I missed all of the mischievous trouble that he was always getting in.
The vet sent us home with discharge papers that included instructions to feed him Redmond Daily Gold. Daily Gold is great for the prevention of ulcers and is also useful for helping to detox and heal the gut – all things that Bo desperately needed after his colic surgery. He was so full of medications and drugs that it took a few days to flush it all out of his system. Fortunately Bo had gotten his hearty appetite back and was diving into his food and readily eating his Daily Gold. I doubled up on it for the first couple of weeks then dropped him back down to a single scoop per day. I think it helped Bo's system handle the transition period as he came off of all of the drugs and meds that he was was on.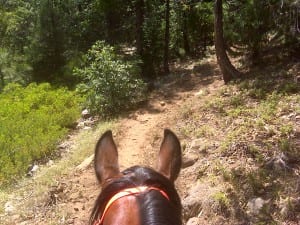 On June 22, 10 ½ weeks after surgery, Bo and I completed a 50 mile endurance ride at the Wild West ride in Northern California. I again doubled up on Bo's dosage of Daily Gold a couple of days ahead of the ride and for a couple of days after the ride and it worked beautifully! We completed the ride in just over 8 hours riding time and Bo finished with all A's on his vet card and looked fantastic. His shiny coat and overall health have returned. What a relief to have Bo back to work doing what he loves. He has had no signs of anything being wrong so we are hopeful that he'll remain healthy and have no further colic episodes. I'm definitely keeping Bo on Daily Gold from now so that I can keep his gut and digestive system healthy. What a great feeling to have my horse back!
Karen Chaton